About Us
The company that brought a Google-like approach
to mass marketing
DMG Solutions is a results-driven, full-service marketing and advertising agency, with services ranging from production, to creative graphic development, from branding to media planning, from public relations to promotions. Every one of projects is aligned with pre-determined, measurable goals, keeping us accountable for our clients' success at all times.


Our structure is unique. We've never been all things to all people and always create custom solutions for what is needed - we simply do not follow a cookie cutter approach.


We offer our services "a la carte," from full service to project work, allowing various points of entry to prospective clients. Our company is comprised of five, unique departments that work together to deliver what our clients need, but also work individually on a project-by-project basis.
Each of our departments offers separate services as can be seen below: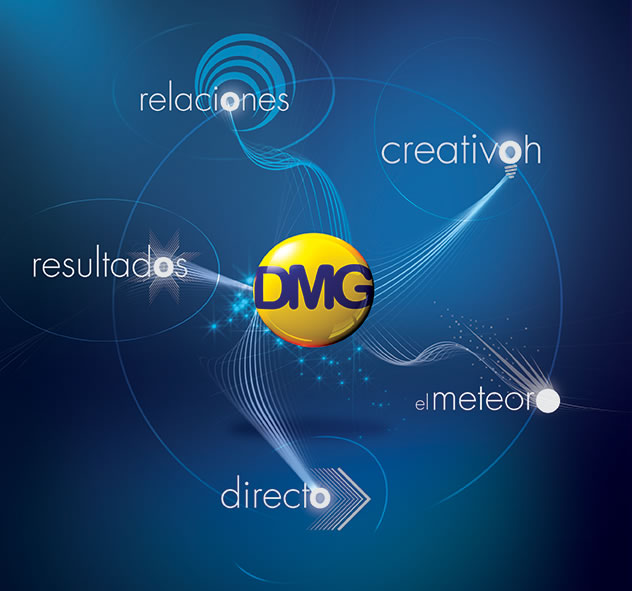 Our areas of expertise include the U.S. General and Hispanic markets as well as Latin America; our knowledge and client base spans across various industries, local markets and consumer segments including entertainment and media, medical, pharmaceutical, telecommunications, and consumer package goods.

While our clients are varied, we are so entrenched in the entertainment industry, that we have worked for over 60 entertainment entities within the last 36 months alone. We are what they call a "doctor's doctor" in media.